Order of Life
Freedom • Week four • may 19, 2019
1 Thessalonians 5:14-24 (NIV)
Now may the God of peace make you holy in every way, and may your whole spirit and soul and body be kept blameless until our Lord Jesus Christ comes again. God will make this happen, for he who calls you is faithful.
Your spirit must be redeemed.
Colossians 2:13-14
13 When you were dead in your sins and in the uncircumcision of your flesh, God made you alive with Christ. He forgave us all our sins, 14 having canceled the charge of our legal indebtedness, which stood against us and condemned us; he has taken it away, nailing it to the cross.
Your soul must be restored.
1 Thessalonians 5:23
May God himself, the God of peace, sanctify you through and through. May your whole spirit, soul and body be kept blameless at the coming of our Lord Jesus Christ.
Your body must be surrendered.
1 Corinthians 6:9-20
9 Or do you not know that wrongdoers will not inherit the kingdom of God? Do not be deceived: Neither the sexually immoral nor idolaters nor adulterers nor men who have sex with men 10 nor thieves nor the greedy nor drunkards nor slanderers nor swindlers will inherit the kingdom of God. 11 And that is what some of you were. But you were washed, you were sanctified, you were justified in the name of the Lord Jesus Christ and by the Spirit of our God. 12 "I have the right to do anything," you say—but not everything is beneficial. "I have the right to do anything"—but I will not be mastered by anything. 13 You say, "Food for the stomach and the stomach for food, and God will destroy them both." The body, however, is not meant for sexual immorality but for the Lord, and the Lord for the body. 14 By his power God raised the Lord from the dead, and he will raise us also.15 Do you not know that your bodies are members of Christ himself?Shall I then take the members of Christ and unite them with a prostitute? Never! 16 Do you not know that he who unites himself with a prostitute is one with her in body? For it is said, "The two will become one flesh."[b] 17 But whoever is united with the Lord is one with him in spirit.[c]
18 Flee from sexual immorality. All other sins a person commits are outside the body, but whoever sins sexually, sins against their own body. 19 Do you not know that your bodies are temples of the Holy Spirit, who is in you, whom you have received from God? You are not your own; 20 you were bought at a price. Therefore honor God with your bodies.
When you sense the order of life begin to unravel..HIT PAUSE.
Pause by fasting (submission of body)
Pause through meditation (submission of mind)
Pause by delaying gratification (submission of will)
Pause through repentance, silencing regret (submission of emotions)
Pause by Spiritual practices (strengthened by prayer, worship, & word)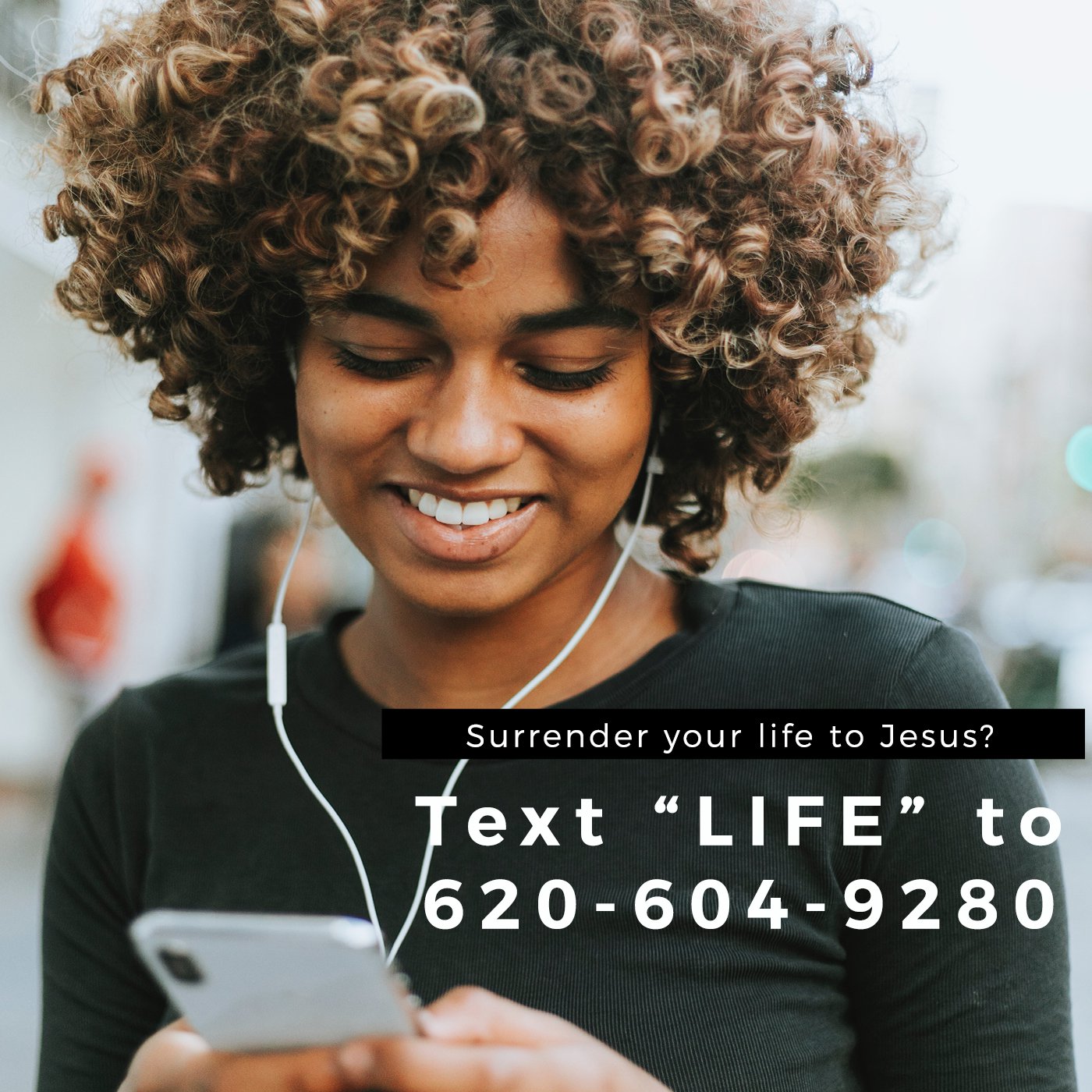 Connect Questions
LIFE CONNECT Questions
Order of Life. God created us with three distinct parts: a spirit that must be redeemed, a soul that must be restored, and a body that must surrender. God's plan is that our spirits become the strongest part of our three-part design and be the "command center" of who we are and what we do. Spiritual order provides a framework for living in the Tree of Life. Living in spiritual order brings with it incredible benefits, such as protection, spiritual growth, and power to overcome obstacles in our lives.
Connect IN Conversation.
[Conversation starters for your group.]
What is one thing you don't like seeing done out of order or sequence?
Which do you crave more, salty or sweet snacks?
Connect to the Word and Others.
[Read it, talk it out, & be open.]
Read 1 Thessalonians 5:23-25. What are these verses saying to you?
How does knowing your spirit is redeemed and in right standing with God change the way you see yourself?
Read 1 Corinthians 6:9-20. What are these verses saying about the impact of our physical actions have?
Do you feed your body, soul or spirit more? What happens to us, when we feed our soul or body the most?
Have you ever made an emotional decision? What was the result?
What are some things you do to feed your spirit?
What is something from this message that resonated the most with you? Explain why.
Connect to Life.
[Pick one of the following to do this week.]
Hit Pause through fasting something you constantly crave.
Choose to feed your spirit by only listening to worship music this week.
Share this message with a friend who feels like has been chaotic and out of balance.
Today's Worship Set:
*SMILE! Pictures will be taken during our gatherings. Your attendance in the sanctuary give us permission to use your likeness in promotional media. Feel free to email us if you have questions.