The Freedom of Forgiveness: The Illustrations of Jesus
the illustrations of jesus • Week nine • august 2, 2020
Matthew 18:21-35 NIV
21 Then Peter came to Jesus and asked, "Lord, how many times shall I forgive my brother or sister who sins against me? Up to seven times?"
22 Jesus answered, "I tell you, not seven times, but seventy-seven times. l
23 "Therefore, the kingdom of heaven is like a king who wanted to settle accounts with his servants. 24 As he began the settlement, a man who owed him ten thousand bags of gold was brought to him. 25 Since he was not able to pay, the master ordered that he and his wife and his children and all that he had be sold to repay the debt.
26 "At this the servant fell on his knees before him. 'Be patient with me,' he begged, 'and I will pay back everything.' 27 The servant's master took pity on him, canceled the debt and let him go.
28 "But when that servant went out, he found one of his fellow servants who owed him a hundred silver coins. He grabbed him and began to choke him. 'Pay back what you owe me!' he demanded.
29 "His fellow servant fell to his knees and begged him, 'Be patient with me, and I will pay it back.'
30 "But he refused. Instead, he went off and had the man thrown into prison until he could pay the debt. 31 When the other servants saw what had happened, they were outraged and went and told their master everything that had happened.
32 "Then the master called the servant in. 'You wicked servant,' he said, 'I canceled all that debt of yours because you begged me to. 33 Shouldn't you have had mercy on your fellow servant just as I had on you?' 34 In anger his master handed him over to the jailers to be tortured, until he should pay back all he owed.
35 "This is how my heavenly Father will treat each of you unless you forgive your brother or sister from your heart."
As a follower of Christ, we are to always forgive others.
The question is, "How do we do that?"
Forgiveness can be given and received, but not earned.
We often seek justice for the sins of others, while contending for mercy for our own sins.
Five steps toward forgiving others:
1: Confess and repent of your own sins.
When you're mindful of your own sins, it helps you forgive other people of their sins.
Matthew 6:12 "Forgive us…as we forgive…"
2: Pray for that person every day.
When you pray for someone, you allow God to give you compassion/pity for them.
You begin to see their pain, their perspective.
3: Remember that forgiveness is a decision, but healing is often a process.
Keep choosing to forgive and let your feelings catch up later.
Forgiveness often requires a process, an untangling, a season of healing.
Fishing line can get crossed and tangled. I can forgive the guy for crossing my line, but we're still gonna have to take some time to untangle the knots.
4: When appropriate, seek reconciliation.
Some situations require particular cautions: cases of abuse, toxic relationships, absentee father, abandoned by mother, etc.
Forgiveness can be the first step toward building a newer, purer relationship with someone.
5: Walk in freedom.
Release - set free, let go, untie
Forgive - to absolve from payment, to loose, to let go, to free
Imagery: a person tied to everyone who has done them wrong, dragging them along by a chain for their entire life, not themselves free because they were unwilling to set the other person free.
God's love is what compels and empowers us to forgive others.
Ephesians 4:32
And be kind to one another, tenderhearted, forgiving one another, even as God in Christ forgave you.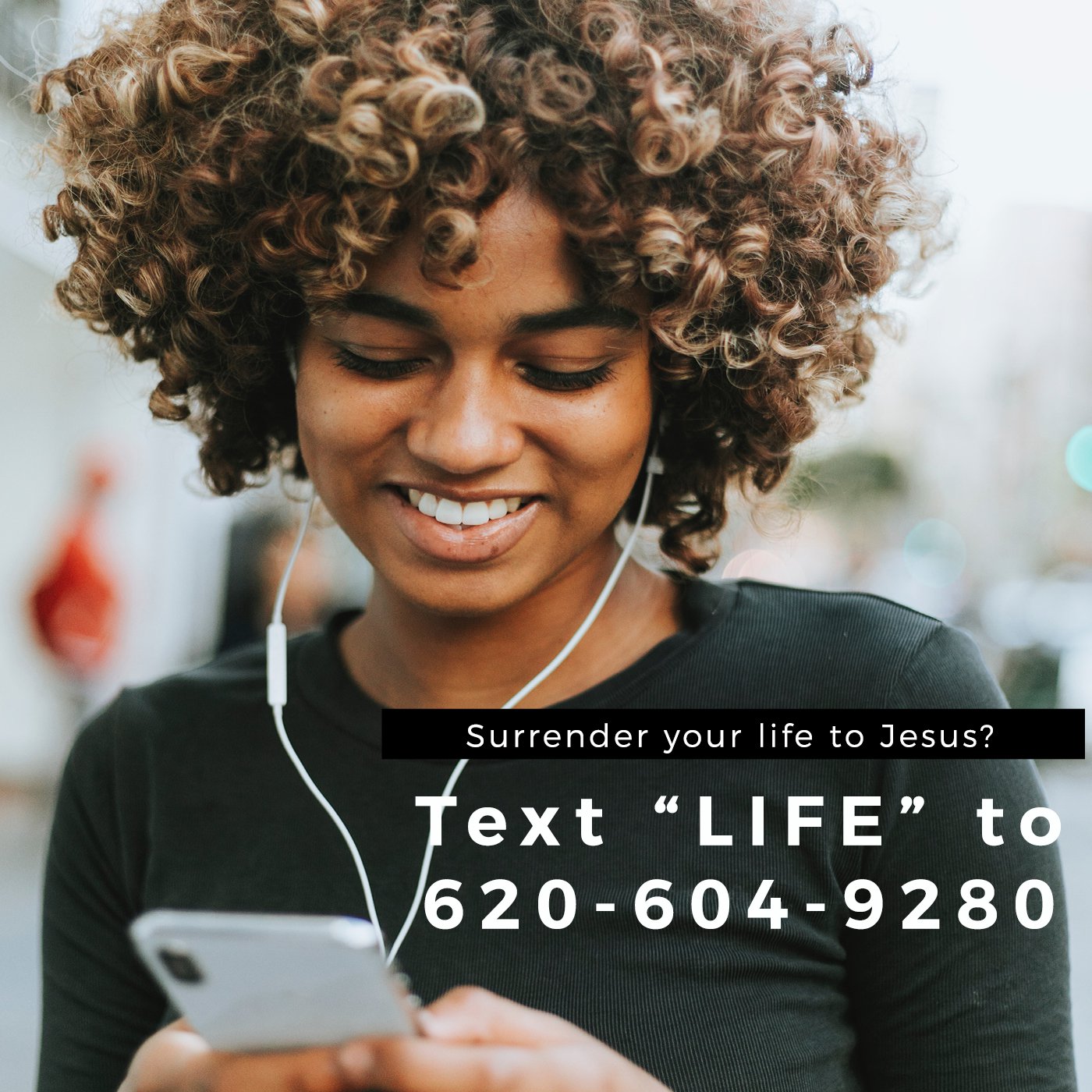 Today's Worship Set:
Connect Group Questions!
CONNECT QUESTIONS
Never Mind.
Ever changed your mind about something? It happens all the time. We think one thing, then read another article or watch a documentary and now we've changed our minds. In a day when we are never short on information, we long for truth that sets us on a course of true change.
Connecting to others & the Word.
Over the course of your life, have you changed your mind about music styles you like or food you used to like now do not?
Read ‭Matthew‬ ‭21:28-32‬. What stands out to you in this parable?
Which of the two sons do you relate to in this parable? Why?
Who do you know who is still beating themselves up for pasts that are no longer true of them?
What is one thing from this message that resonated the most with you? Explain why.
Connect to Life Application.
Ask God what area of your life you need to surrender.
Read & Journal using S.O.A.P. each day this week.
Day 1: John 7
Day 2: John 8
Day 3: John 9
Day 4: John 10
Day 5: Matthew 19
Day 6: Mark 10
Day 7: Review and Make-Up
Study further with these verses: Philippians‬ ‭3:8-9‬, Matthew 21, John 15:1-17, ‭‭Lamentations‬ ‭3:22-24‬, Proverbs 11:30-31, Luke 3:1-18.


*SMILE! Pictures will be taken during our gatherings. Your attendance in the sanctuary give us permission to use your likeness in promotional media. Feel free to email us if you have questions.