The Alabaster Box
King jesus Gospel // episode 50 // March 19, 2023
Matthew 26:1-16
When Jesus had finished saying all these things, he said to his disciples, "As you know, Passover begins in two days, and the Son of Man* will be handed over to be crucified." At that same time the leading priests and elders were meeting at the residence of Caiaphas, the high priest, plotting how to capture Jesus secretly and kill him. "But not during the Passover celebration," they agreed, "or the people may riot."
‌
Meanwhile, Jesus was in Bethany at the home of Simon, a man who had previously had leprosy. While he was eating,* a woman came in with a beautiful alabaster jar of expensive perfume and poured it over his head. ‌
The disciples were indignant when they saw this. "What a waste!" they said. "It could have been sold for a high price and the money given to the poor." ‌
But Jesus, aware of this, replied, "Why criticize this woman for doing such a good thing to me? You will always have the poor among you, but you will not always have me. She has poured this perfume on me to prepare my body for burial. I tell you the truth, wherever the Good News is preached throughout the world, this woman's deed will be remembered and discussed."
‌
Then Judas Iscariot, one of the twelve disciples, went to the leading priests and asked, "How much will you pay me to betray Jesus to you?" And they gave him thirty pieces of silver. From that time on, Judas began looking for an opportunity to betray Jesus.


1. THE PLOT
‌
John 10:18 (NLT)
No one can take my life from me. I sacrifice it voluntarily. For I have the authority to lay it down when I want to and also to take it up again. For this is what my Father has commanded."
‌
Exodus 12:1–10 (NLT)
While the Israelites were still in the land of Egypt, the Lord gave the following instructions to Moses and Aaron: "From now on, this month will be the first month of the year for you. Announce to the whole community of Israel that on the tenth day of this month each family must choose a lamb or a young goat for a sacrifice, one animal for each household. If a family is too small to eat a whole animal, let them share with another family in the neighborhood. Divide the animal according to the size of each family and how much they can eat. The animal you select must be a one-year-old male, either a sheep or a goat, with no defects.
‌
"Take special care of this chosen animal until the evening of the fourteenth day of this first month. Then the whole assembly of the community of Israel must slaughter their lamb or young goat at twilight. They are to take some of the blood and smear it on the sides and top of the doorframes of the houses where they eat the animal. That same night they must roast the meat over a fire and eat it along with bitter salad greens and bread made without yeast. Do not eat any of the meat raw or boiled in water. The whole animal—including the head, legs, and internal organs—must be roasted over a fire. Do not leave any of it until the next morning. Burn whatever is not eaten before morning.
The Bible is inspired, authoritative, trustworthy & truthful, and the writing God wanted us to have.
2 Peter 1:16–21 (NLT)
For we were not making up clever stories when we told you about the powerful coming of our Lord Jesus Christ. We saw his majestic splendor with our own eyes when he received honor and glory from God the Father. The voice from the majestic glory of God said to him, "This is my dearly loved Son, who brings me great joy."* We ourselves heard that voice from heaven when we were with him on the holy mountain.
‌
Because of that experience, we have even greater confidence in the message proclaimed by the prophets. You must pay close attention to what they wrote, for their words are like a lamp shining in a dark place—until the Day dawns, and Christ the Morning Star shines* in your hearts. Above all, you must realize that no prophecy in Scripture ever came from the prophet's own understanding,* or from human initiative. No, those prophets were moved by the Holy Spirit, and they spoke from God.


2. PASSION
‌
Passion for King Jesus is what fuels our allegiance to Him.
‌
Psalm 47:1 "Come, everyone! Clap your hands! Shout to God with joyful praise!"
‌
Psalm 134:2 "Lift your hands toward the sanctuary, and praise the Lord."
‌
Lamentations 3:41 "Let us lift our hearts and hands to God in heaven and say,"
‌
Psalm 150:4 "Praise him with the tambourine and dancing; praise him with strings and flutes!"
‌
Psalm 96:1 "Sing a new song to the Lord! Let the whole earth sing to the Lord!"
‌
Psalm 33:3 "Sing a new song of praise to him; play skillfully on the harp, and sing with joy."
‌
Psalm 95:6 "Come, let us worship and bow down. Let us kneel before the Lord our maker,"
‌
1 Timothy 2:8 "In every place of worship, I want men to pray with holy hands lifted up to God, free from anger and controversy."
‌
Romans 12:1 "And so, dear brothers and sisters,* I plead with you to give your bodies to God because of all he has done for you. Let them be a living and holy sacrifice—the kind he will find acceptable. This is truly the way to worship him.*"




Passionate adoration is an expression of abundant grace and mercy we've received.
3. PRAGMATISM
‌
Pragmatism can be good stewardship, but it still needs to be fueled by passion or it becomes critical, suspicious, and manipulative.


Passion is costly. Pragmatism is safe immediately, but ultimately costly.
‌
Matthew 26:15-16
"How much will you pay me to betray Jesus to you?" And they gave him thirty pieces of silver. From that time on, Judas began looking for an opportunity to betray Jesus."


PRACTICING THE WAY
As disciples of Jesus, we know our allegiance to Him as King is expressed in our daily practice. We are not pursuing perfection, but want to practice our faith each day. These practices will point you toward spiritual formation as an apprentice (disciple) to Jesus.
Start the Fresh Start Pathway with a friend.
Talk it Over (with friends, a spouse, or connect group)
Read Matthew 26:1-13. What do you notice within this passage?
Sunday's message was about living with passion for King Jesus. Did anything in the message stand out to you or stir a question within you?
This message explored a few contrasting people and themes, most prominently the contrast between worship and betrayal. Talk about the process of arriving at each of these actions.
What are some pragmatic reasons we don't express our worship?
Why do you think the Bible instructs us to love God using physical expressions?
Aside from Jesus dying on the cross, what is the one of the most generous acts you've witnessed in your life?
Read Matthew 26:14-16. Jesus was paid a price to betray Jesus. What are some ways we betray Jesus? What does it cost us to withhold our worship?
Ask a QUESTION!
Today's Worship Set: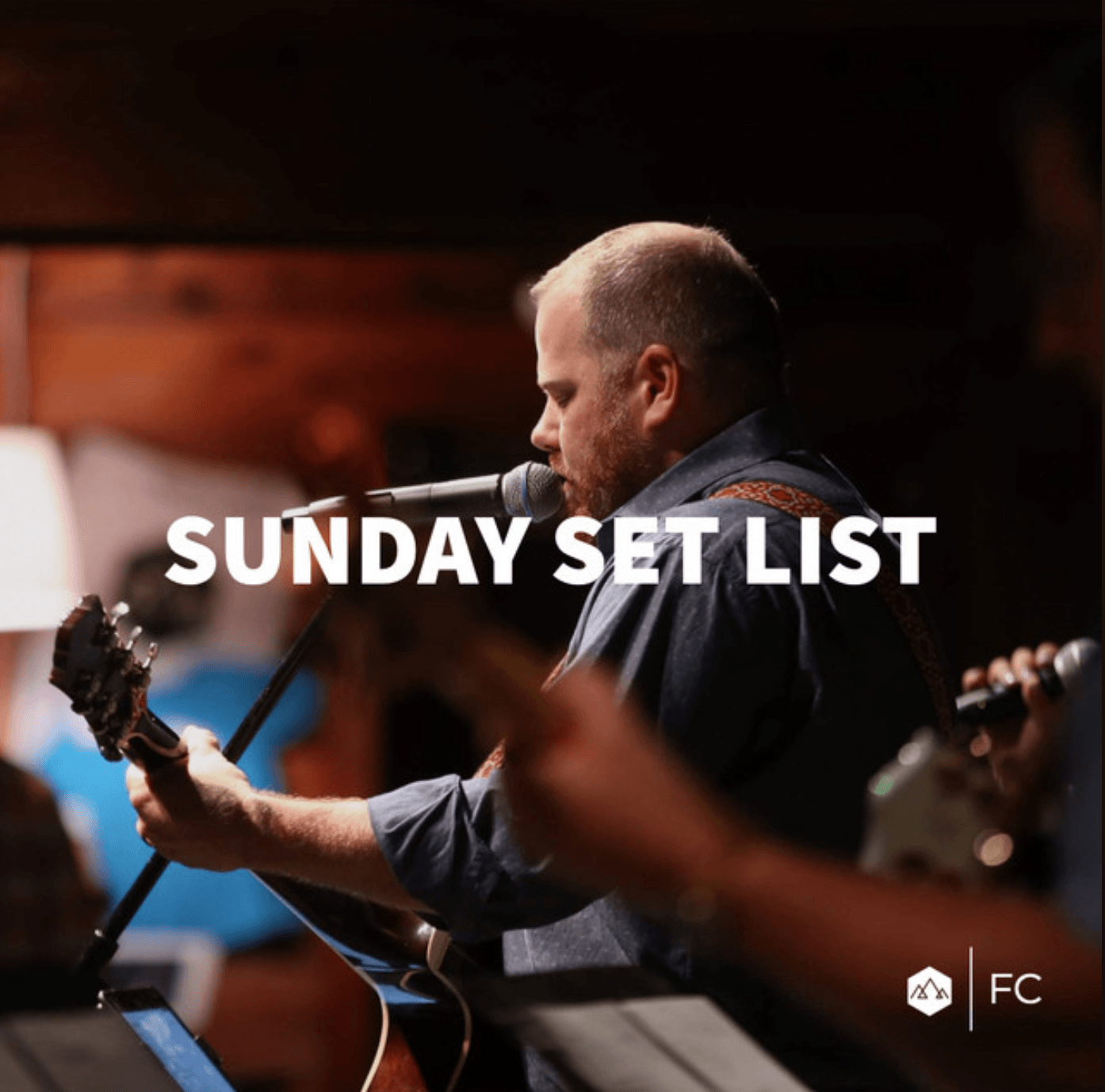 *SMILE! Pictures will be taken during our gatherings. Your attendance in the sanctuary give us permission to use your likeness in promotional media. Feel free to email us if you have questions.