Child Dedication Sunday
King jesus Gospel // episode 35 // November 27, 2022
Matthew 19:13–15 (NLT)
13 One day some parents brought their children to Jesus so he could lay his hands on them and pray for them. But the disciples scolded the parents for bothering him.
14 But Jesus said, "Let the children come to me. Don't stop them! For the Kingdom of Heaven belongs to those who are like these children." 15 And he placed his hands on their heads and blessed them before he left.
‌
The King Jesus Gospel is a multi-generational story.
Jesus affirms that God's design for marriage is between one man and one woman expressed in whole life covenant union.
God's Kingdom is generational.
God blesses a child through a healthy family.‌
Stan Grenz's book Sexual Ethics sums up this objective reality under Four main purposes for marriage.


Marriage as the Unitive Context for Sexual Expression


Marriage as Directed Toward Procreation and Child-Rearing


Marriage as the Focus of Companionship


Marriage as a Spiritual Metaphor‌
Ephesians 5:17–21 (NLT)
Don't act thoughtlessly, but understand what the Lord wants you to do. Don't be drunk with wine, because that will ruin your life. Instead, be filled with the Holy Spirit, singing psalms and hymns and spiritual songs among yourselves, and making music to the Lord in your hearts. And give thanks for everything to God the Father in the name of our Lord Jesus Christ. And further, submit to one another out of reverence for Christ.
Ephesians 5:31–6:4 (NLT)‌
31 As the Scriptures say, "A man leaves his father and mother and is joined to his wife, and the two are united into one." 32 This is a great mystery, but it is an illustration of the way Christ and the church are one. 33 So again I say, each man must love his wife as he loves himself, and the wife must respect her husband. 1 Children, obey your parents because you belong to the Lord, for this is the right thing to do. 2 "Honor your father and mother." This is the first commandment with a promise: 3 If you honor your father and mother, "things will go well for you, and you will have a long life on the earth." 4 Fathers, do not provoke your children to anger by the way you treat them. Rather, bring them up with the discipline and instruction that comes from the Lord.
Roles within the family have less to do with gender and more to do with gifting.


Men need respect (v.33)


Women need security (v 33)


Children need training
Spirit of a home matters more than the structure of a home.
God blesses a family through a healthy church.
PRACTICING THE WAY
As disciples of Jesus, we know our allegiance to Him as King is expressed in our daily practice. We are not pursuing perfection, but want to practice our faith each day. These practices will point you toward spiritual formation as an apprentice (disciple) to Jesus.
Read through the Gospels (Matthew, Mark, Luke, John), slowly.
Talk it Over (with friends, a spouse, or connect group)
Read Matthew 19:13-15. Sunday's message was about cultivating healthy families. Did anything speak to you or stir a question within you?
What is one word you would use to describe your family?
What is one aspect of Faith (good or bad( you learned from your family?
Read Ephesians 5:17⏤ 6:4. What are some things you notice about families, Jesus, and the Church?
When your kids look back over your life and their time in your home, what is one spiritual thing you hope they know or do?
Ask a QUESTION!
Today's Worship Set: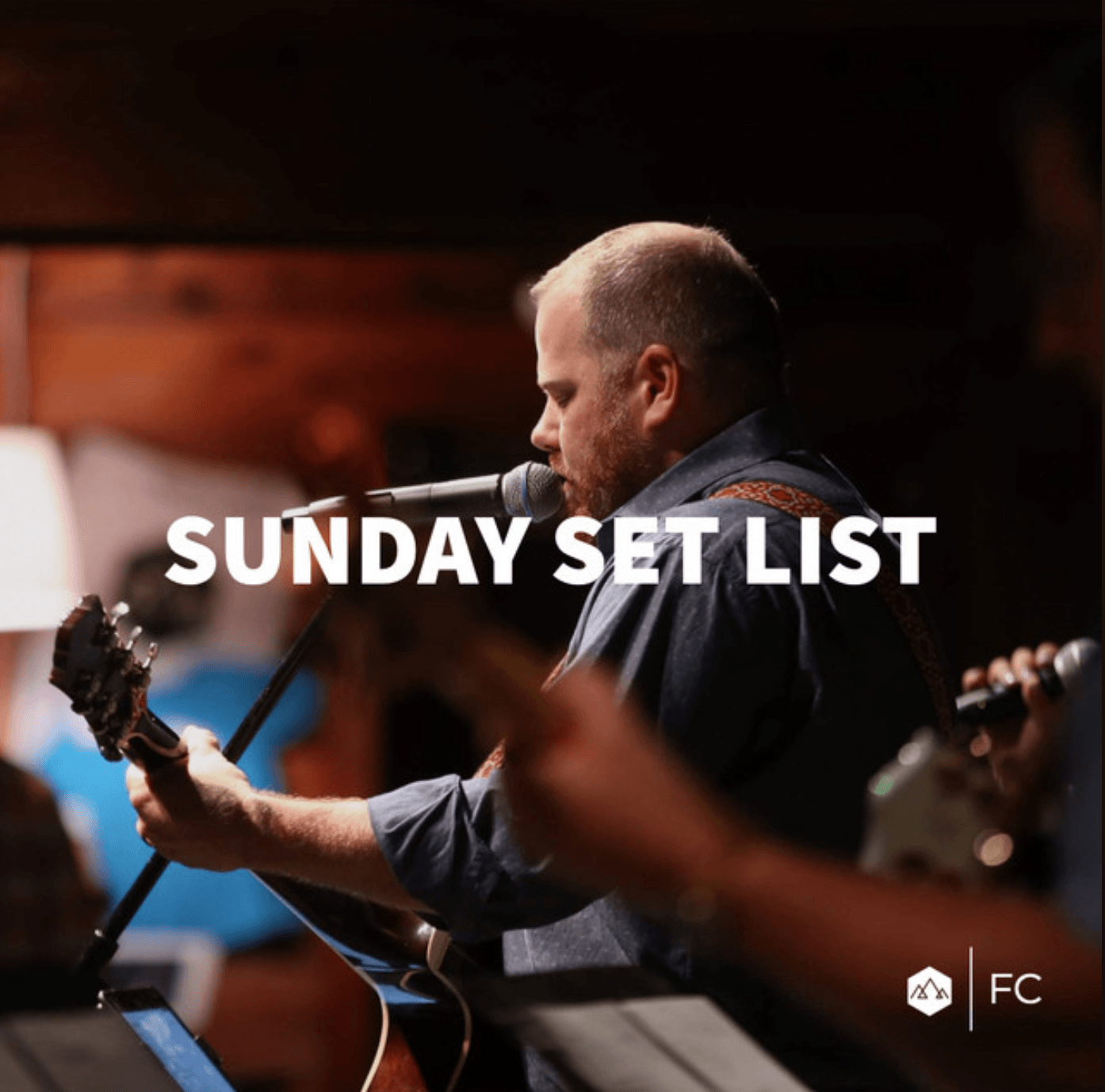 *SMILE! Pictures will be taken during our gatherings. Your attendance in the sanctuary give us permission to use your likeness in promotional media. Feel free to email us if you have questions.