Faith Church is a Senior Pastor-led, Board of Elder-supported, volunteer and staff-operated, non-denominational church.
We have a simple focus and a steadfast mindset based on scripture. We are a life-giving & spirit-empowered people, who are blessed with leaders who embody these things.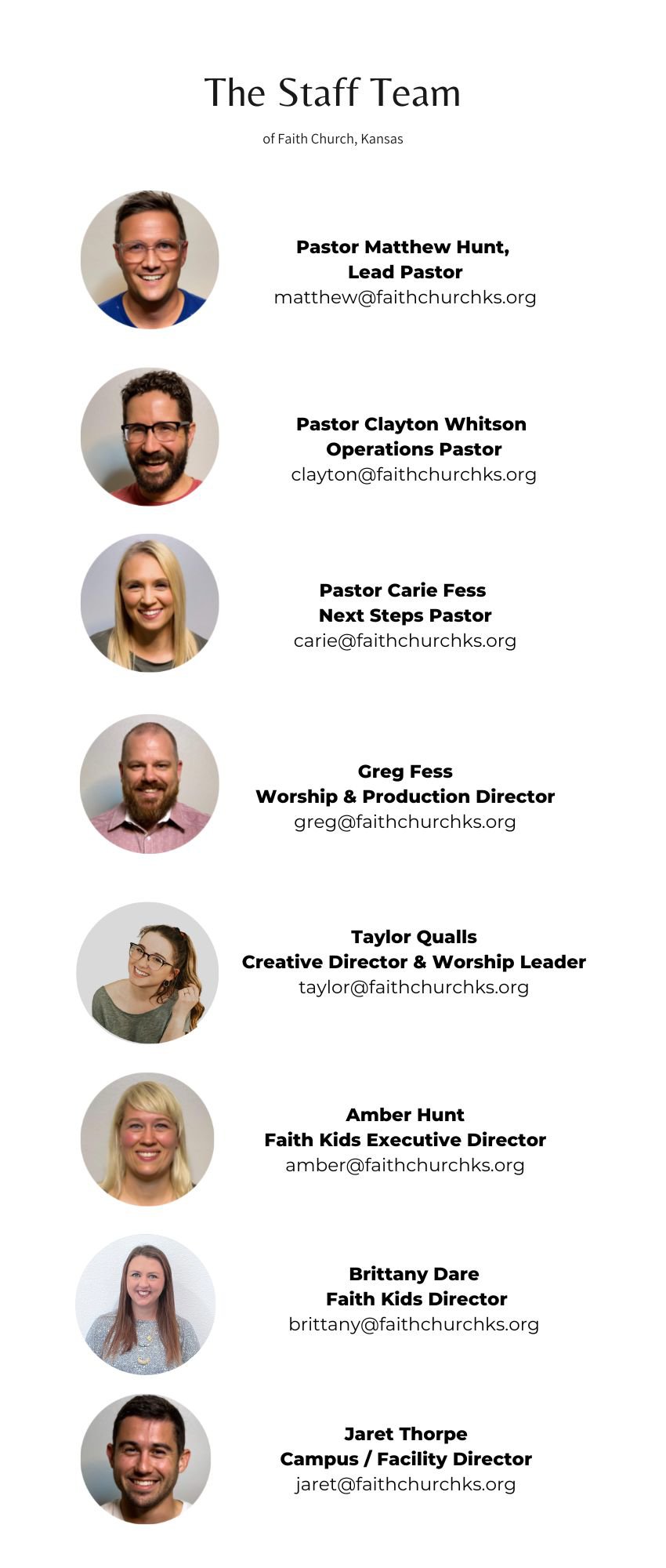 Board of Elders
The local Board of Elders is comprised of men who serve to help steward the vision and mission of Faith Church. Their partnership empowers our lead pastor and staff members to navigate the church in God-honoring ways while providing financial accountability and stewardship. Our elders are marked by unity and Biblical conviction, prayerfully provide wise counsel and support and serve as the ministry within our body.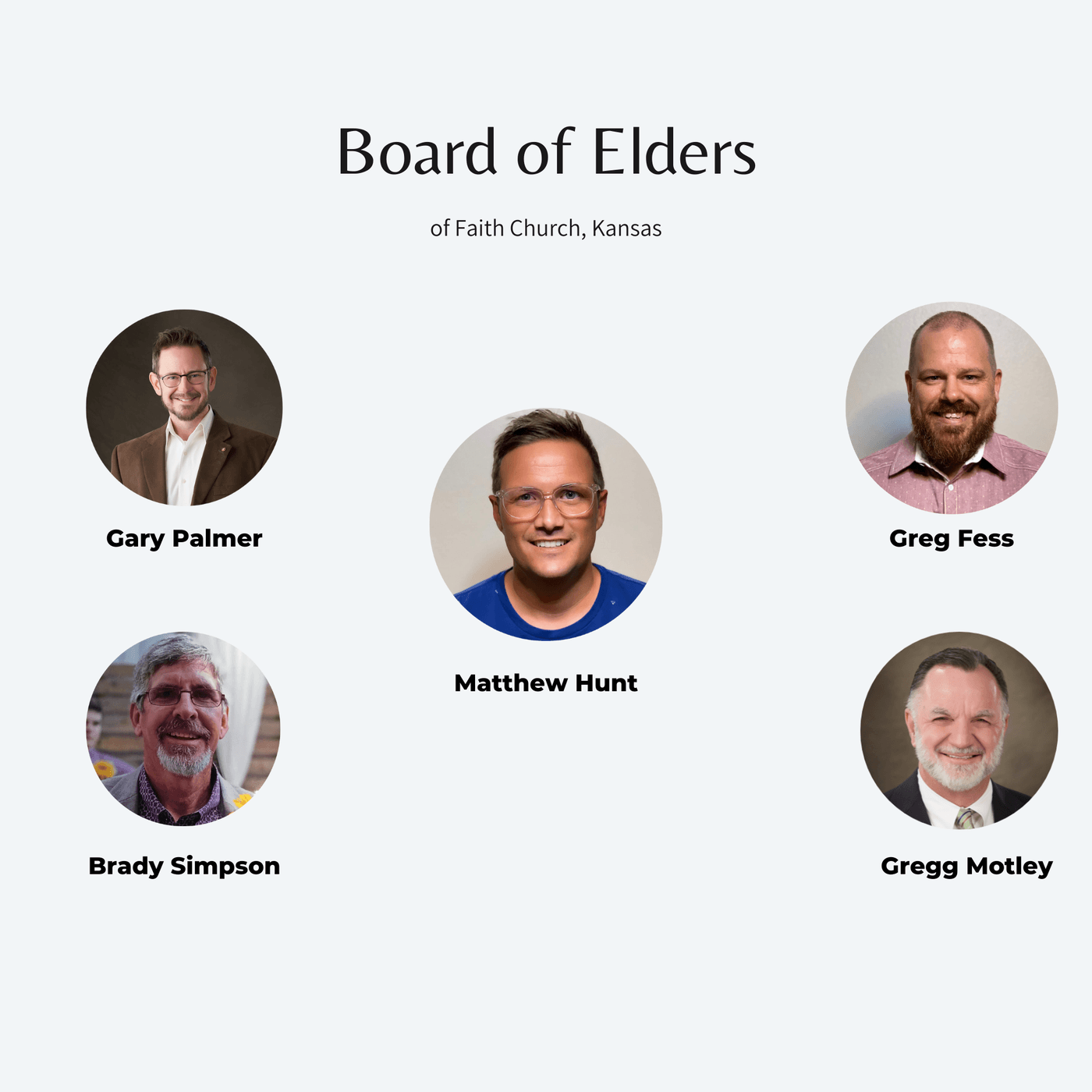 Overseers (Apostolic Elders)
Overseers are an extension of Faith Church and are comprised of a minimum of two fruitful and respected ministry leaders outside of our church, plus one additional local Elder. Overseers are men who love Faith Church and are willing to provide spiritual protection to our church and pastors. They may be called in to help in accountability matters relating to the Lead Pastor if requested by the elders. The Overseers serve as Apostolic Elders, consistently praying for the church and are available to offer counsel to our Pastor and Elders.