Recommended Reading Plans: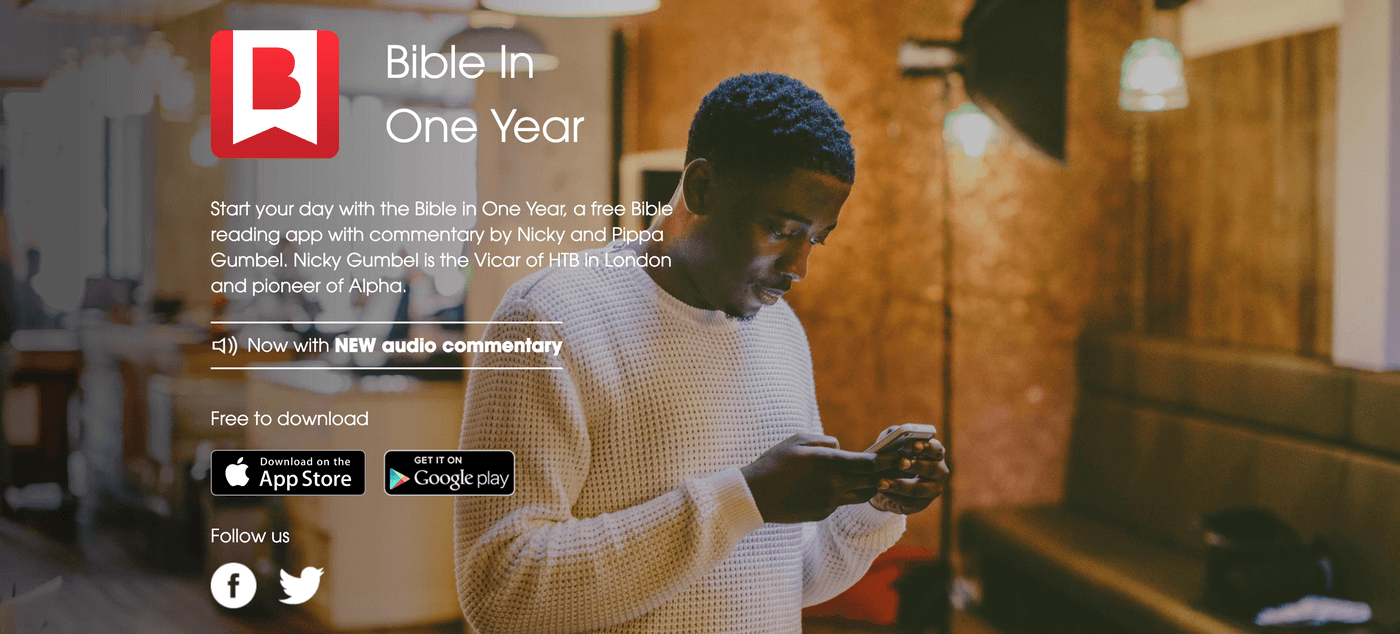 Read through the Gospels and Psalms
HOW TO HAVE DAILY DEVOTION WITH GOD
Establishing a daily practice of Scripture reading, prayer, and worship is critical to being formed into Christ's likeness and becoming a disciple who pursues the way of Jesus. Below are some recommended reading plans that complement our current teaching series.
Here are some keys to having a growing daily devotion with God.
1) Set a Repeating Appointment. Like an outing with friends or date with a spouse, put it on your calendar, select a time and place.
2) Pick a Reading Plan. Use one of them below, or start a plan that allows you to read through the Bible in a year.
3) Use the SOAP Method. (see below)
4) If you miss a day, don't miss two. Life gets busy and unexpected things happen. Don't get down on yourself, just choose to not miss the appointment with God the next day.
THE 2.0 SOAP JOURNALING METHOD
This is not a "dear diary" journal. Just a short entry to record what you read, what it means to you, and a written prayer to God.
No matter what reading plan you use, or how much you read, you can use this SOAP method of journaling to strengthen your time in God's Word and track what He speaks to you each day.
SCRIPTURE
Read a section of Scripture slowly, and pay attention to anything that the Holy Spirit highlights - write down the Scripture.
If you are just getting started in the practice of daily Scripture reading, start reading through the Gospels (Matthew, Mark, Luke, or John) along with one chapter in Psalms and/or Proverbs. You can also use a plan or the "verse of the day" in the YouVersion Bible App or a scripture from a recent sermon.
OBSERVATION
Explore the passage. Is the Holy Spirit highlighting a verse or phrase? Look beyond one verse and read the whole context. What is happening in the story? What would these verses mean to the original audience?
Use various Bible resources to aid you in understanding the passage and write down anything you learn.
Use a Study Bible with footnotes.
Use the cross-reference section in your Bible.
Do a keyword search in the Bible App to find other Scriptures about the topic.
BlueLetterBible.org is a website with free access to various Bible study tools: look up the meaning of Hebrew/Greek words, read commentaries and other resources.
ASK
Ask the Holy Spirit things like: "What are You saying and shaping in my life? How can I practice these truths? Is there an action You want me to take? Where are You at work in my world?" Write down anything that comes to mind.
PRAISE
Write down one or two things expressing your gratitude (be specific). Then close your time in simple worship and adoration, engaging in God's presence. The goal of this segment is to enter into the presence of God, laying your cares before Him, being empowered by His Spirit, delighting in being with Him and worshipping Him with your whole heart's attention and affection.
Remember, this is for you. It doesn't have to be long, super deep, or well-written. But this discipline will help you strengthen your Faith.
You can download the SOAP 2.0 PDF here, or you can purchase a paper copy in the lobby!