Welcome to The Journey to Easter!
The Journey to Easter is recognizing and posturing our hearts during these days leading up to the death, burial and resurrection of Jesus. You might have heard of this 'season' is called Lent.
"Lent" is the word Christians around the world use to identify that special season leading up to Easter. As early as the first century, followers of Jesus began to celebrate Jesus' sacrifice and resurrection with a preparation period — walking the journey to Easter together, with prayer and fasting and fellowship gatherings. In this season early Christians aligned themselves to the rhythm of Jesus' death and resurrection — they would pray and fast (death), then they would gather for a communion feast (resurrection). Hundreds of years later Christians began to refer to that preparation season as Lent.
When we walk the journey to Easter together in this season—with simple spiritual disciplines and intimate community gatherings—we too will stretch and transform, becoming people called out of darkness into His marvelous light.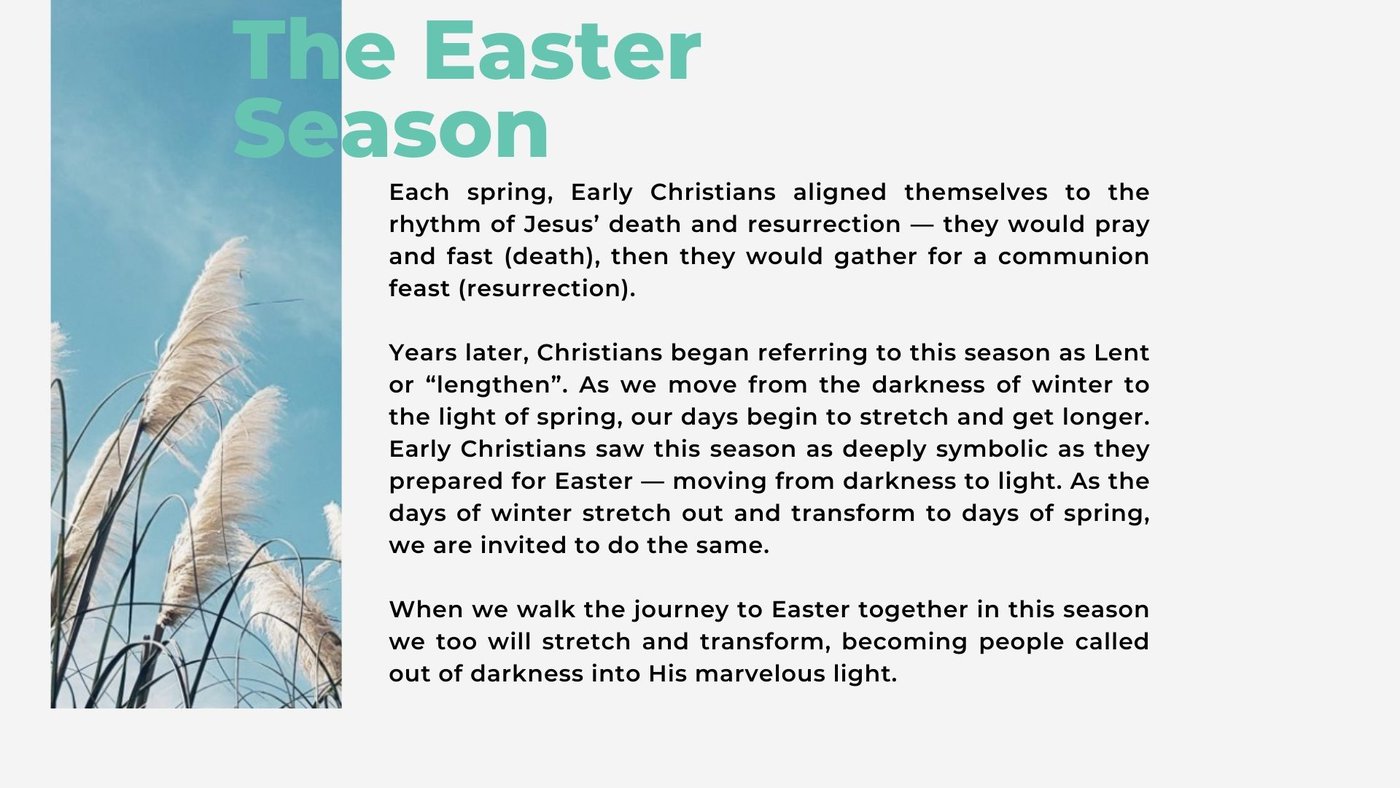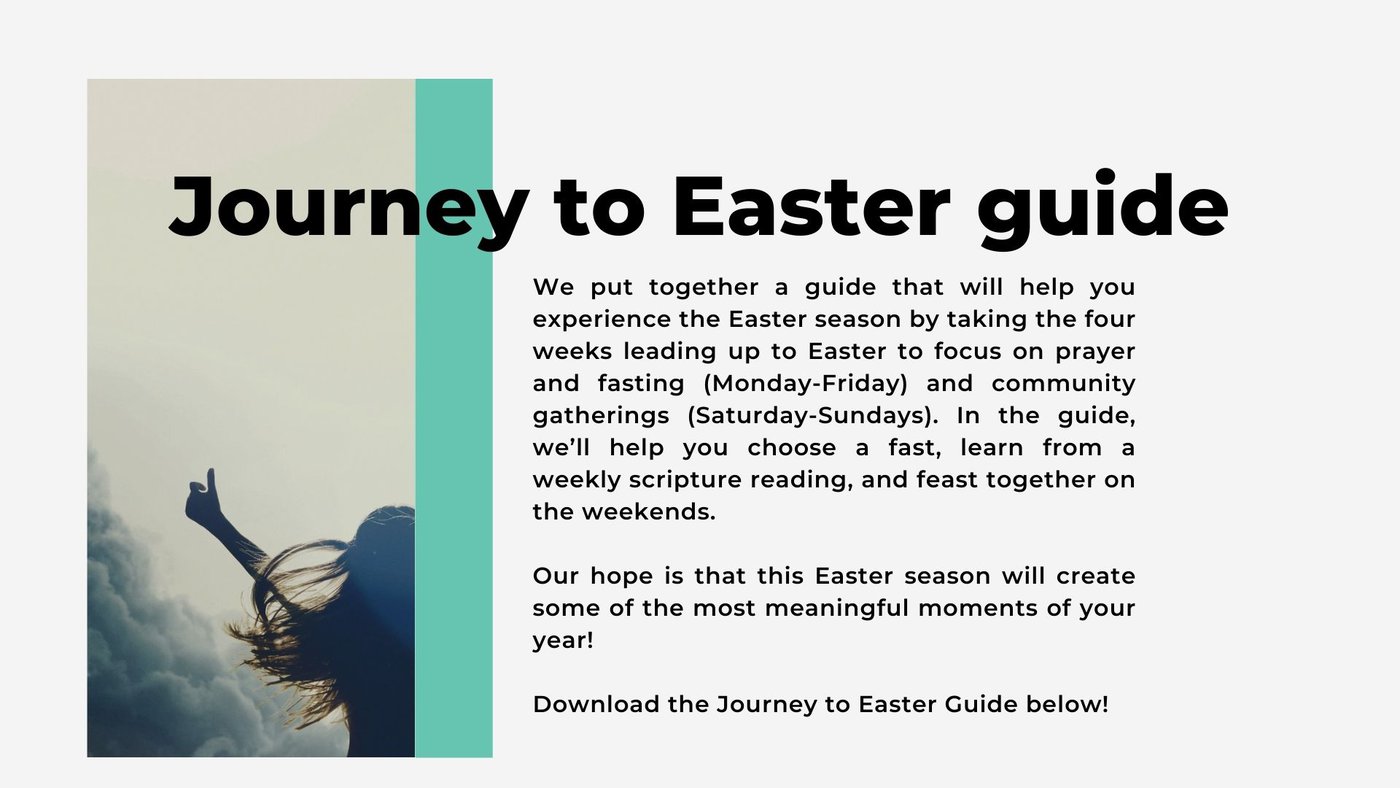 March 13 - April 9