PHASE ONE
We're making more room for families to check-in, relationships to form, and Faith to grow.
Since adding a second service on Sunday, we have continued to grow and believe the timing of the additional service was Spirit-led. Essentially, by having two-services it allowed us to double our seating capacity, giving us a little more time before we build a new sanctuary.
While we are not financially ready to take the plunge on a new sanctuary, there are some other needs we can address in what we are calling "Phase One."
This first phase will help us:
• Add over 2,000 sq.ft
• Improve sanctuary entry location
• Expanded space for kids check in and a smoother drop-off/pick-up traffic flow
• New outside sidewalks
• Added building entrances & meeting room
• Create space for you to connect with people
• Connect the current building to the future sanctuary
Our goal is to raise $140,000 for the completion of this project.
We invite you to participate financially to ensure this project finishes in a timely manner, and we remain debt free in the process.
You can give securely online via debit card or ACH bank transfer and in person using an offering envelope and placing it in one of our giving boxes located around the sanctuary. Be sure to designate your gift to "Heart for the House" on the envelope or selecting the fund online.
Cash donations, profits from land sales, mutual funds, and business donations can all be given as a charitable contribution.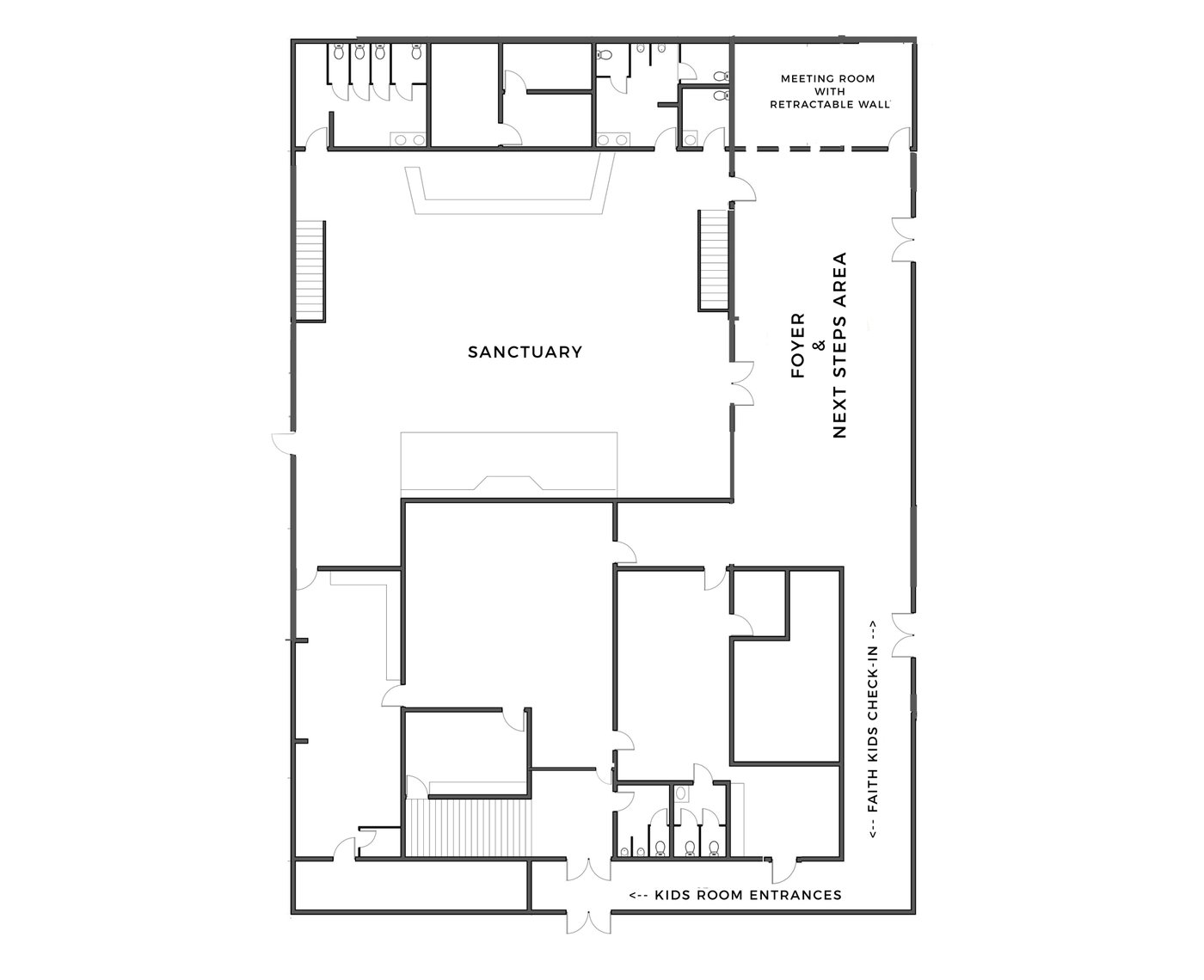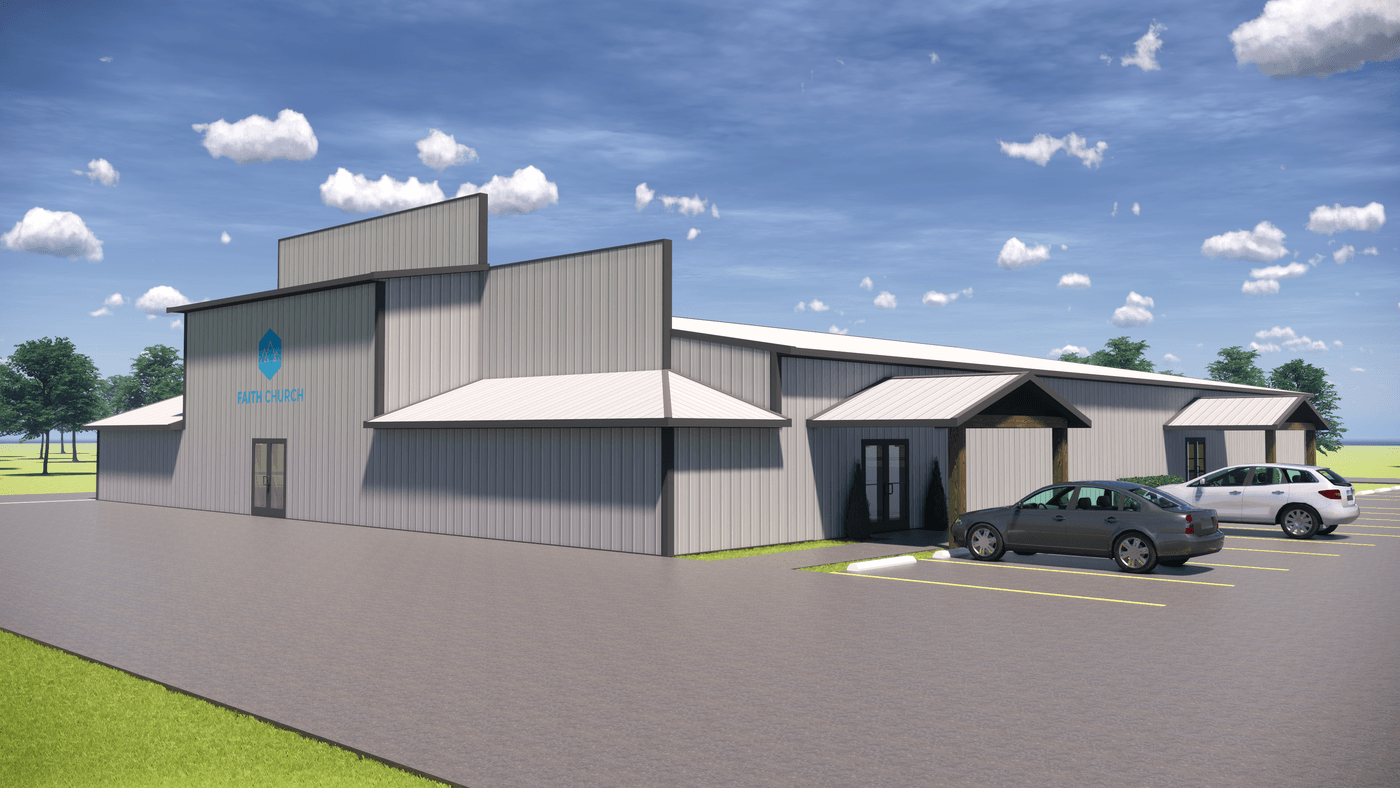 FAQ:
WHAT IS THE BUDGET?
We want to raise $140,000, while the actual cost is projected to be lower, we want to ensure we have margin. Any savings from the project will remain in the Heart for the House Fund for future projects.
WHEN WILL THE PROJECT START?
The first part of July (2019) is when Phase One will begin.
WHEN WILL THE PROJECT FINISH?
While there are rarely guarantees with construction, we are confided the project should complete by September 2019.
WILL SUNDAYS SERVICES BE IMPACTED DUE TO CONSTRUCTION?
Aside from it looking like a "work in progress" we should be able to continue meeting without major challenges to our gatherings. We appreciate your patience during the process!
ARE THE FAITH KIDS ROOOM ENTRANCES CHANGING?
Yes. We are adjusting the flow of drop-off/pick-up for each room.
All the entrances to the rooms will be accessed through the new corridor and the doors on the west side of the facility. Elementary kids will walk up the stairs on the west side, leading into the back of their room upstairs. Entry into the building will still be in the South main entrances. The exterior doors on the west side of the building will be exit only.
Of course our awesome Hosts and Faith Kids Serve Teams will be there to show you the way!
WHERE WILL KIDS CHECK IN BE LOCATED?
All of Kids Check In will be along the wall in new the southwest corridor.
ARE THERE ANY CHANGES TO THE PARKING LOT?
The parking lot will remain gravel at this time. We do plan to have better signs marking the spaces along the front of the building and improved sidewalks for handicapped, guest, and others needing assistance. In future projects we will addd more gravel parking to the north west of the facility on our property.
WHAT WILL THE NEW MEETING ROOM BE USED FOR?
The primary use will be for our Catch the Vision class, but it also can be used for leadership meetings, Serve Team huddles, Connect Groups, and other trainings. So many great possibilities!
ARE WE GETTING A NEW SIGN?
Our big blue sign on the building (facing the highway) will be coming down. We will replace it with a new one. However, the sign is not a part of Phase One's budget. We have other funds set aside to use for the sign replacement.
IS THE EXTERIOR COLOR CHANGING?
Yes, the plan is to change the exterior and roof. The new addition will be light gray.
Our current exterior and roof will be replaced as well, because the building and roof have endured some hail/wind damage causing leaks and cosmetic defects. We should be receiving some insurance money to cover the current exterior and roof.
Have a question not answered above? Send us an email at hello@faithchurchks.org.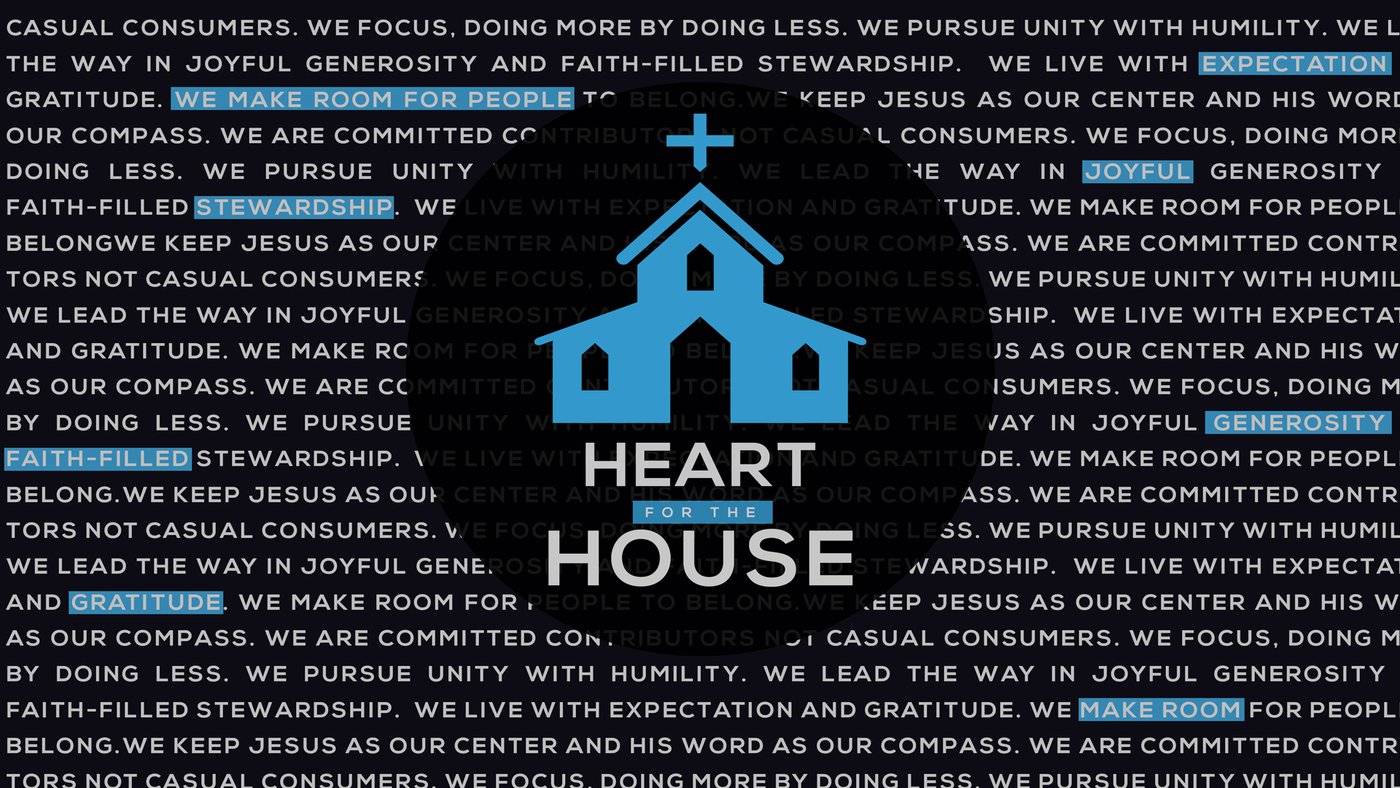 In everything we do at Faith Church, our primary goal is to reach more people for God's kingdom. Over the past year, our annual Heart for the House initiatives have helped us in so many ways to do just that! Because of you and your sacrificial giving and support every year, we are able to bring faith to life in our community and beyond. This year, we will continue expanding God's kingdom, and we invite you to be part of the story!
We want to expand our reach in new ways and enhance what we currently steward as funds are available and as the Holy Spirit makes possible. The Heart for the House committee plans the speed and scope of the various ministry initiatives.
2 Corinthians 9:6-11 (TPT)
"Here's my point. A stingy sower will reap a meager harvest, but the one who sows from a generous spirit will reap an abundant harvest. Let giving flow from your heart, not from a sense of religious duty. Let it spring up freely from the joy of giving—all because God loves hilarious generosity! Yes, God is more than ready to overwhelm you with every form of grace, so that you will have more than enough of everything—every moment and in every way. He will make you overflow with abundance in every good thing you do. Just as the Scriptures say about the one who trusts in him: Because he has sown extravagantly and given to the poor, his kindness and generous deeds will never be forgotten. This generous God who supplies abundant seed for the farmer, which becomes bread for our meals, is even more extravagant toward you. First he supplies every need, plus more. Then he multiplies the seed as you sow it, so that the harvest of your generosity will grow. You will be abundantly enriched in every way as you give generously on every occasion, for when we take your gifts to those in need, it causes many to give thanks to God."