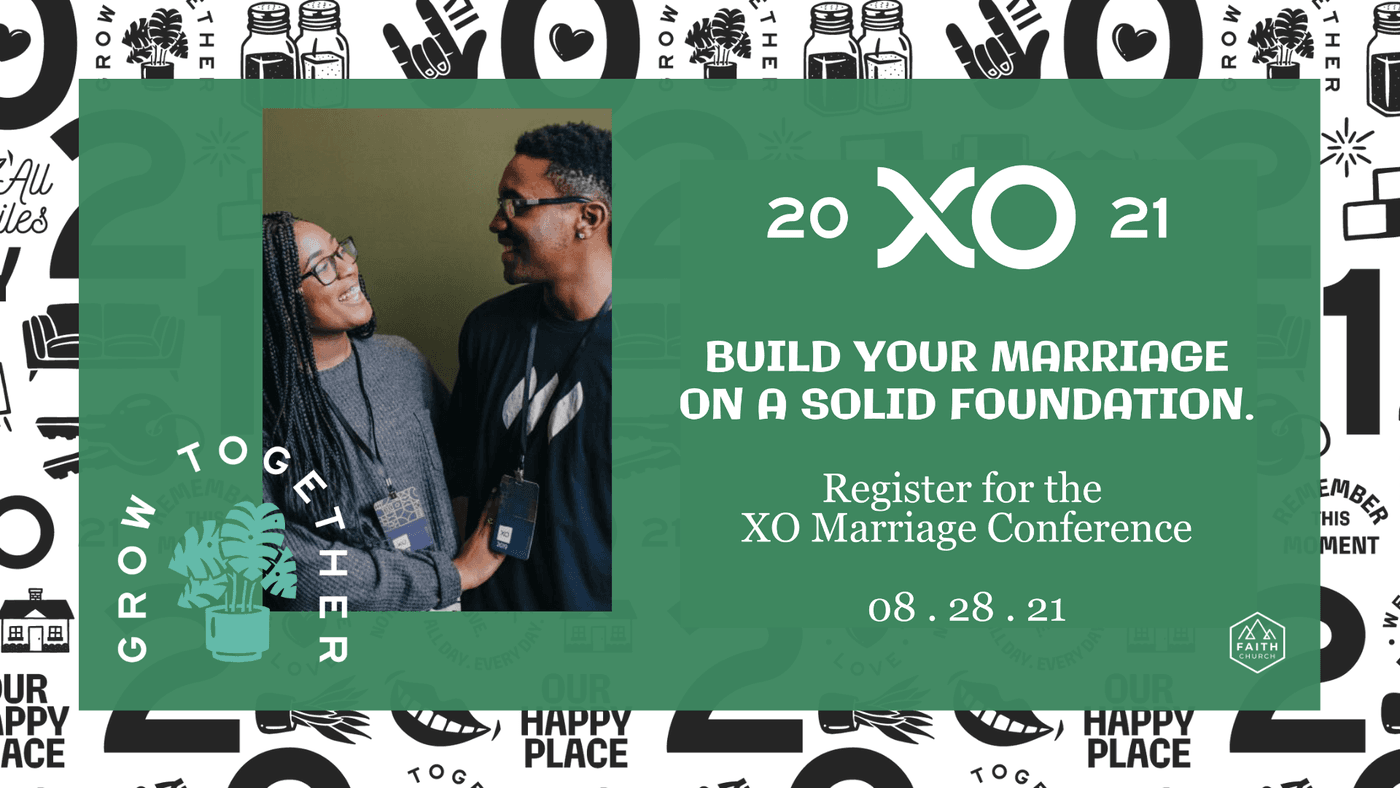 Here at Faith Church, we truly believe God wants you to have a marriage that is fun and fulfilling in every way. Scripture is full of practical truths to help you cultivate a healthy marriage.
On Saturday, August 28th we are hosting an XO Marriage conference at Faith Church and YOU are invited!!
We are partnering with Marriage Today to bring you this one-day event, with dynamic teaching geared toward those who are married, engaged, to seriously dating but waiting on that ring to show up! This day will enrich your relationship.
You will love the XO Marriage conference as you laugh together, grow spiritually, and hear practical tools on how to do marriage better.
CONFERENCE DETAILS
WHEN: August 28th
WHERE: Faith Church
COST: $35 per couple (Snacks & Lunch)
CONFERENCE SCHEDULE:
**coming soon**